ORDER BLOCKS Best Forex Indicator is a system that helps you to find Order Blocks. It usually being sold for 200$ a Life Time. It's an indicator that has a modern dynamic control panel on the chart, which can be moved to any place on the screen to avoid interrupting your price action analysis.
The panel has buttons that will allow you to view order blocks of any Time Frame you are interested in applying to your analysis. For greater comfort, you can show or hide the prices, also providing the option to deliver the order blocks as boxes or as lines, you choose the one that best suits your analysis.
You will be able to apply filters of types of ORDER BLOCKS such as regular or rejection, capitalized and non-capitalized in the quantities you are interested in viewing.
Order Blocks are a market behavior that indicates the gathering of orders from massive financial institutions and central banks. These drive the foreign exchange market looking for liquidity to place their orders.
To be successful as a retail trader, we must consider where the liquidity zones are and where the order blocks are, which will serve as support or resistance in a trend to make our operations in zones that statistically have a greater capacity for price reaction.
ORDER BLOCKS Best Forex Indicator allows you to quickly and automatically see the order blocks of your interest on your chart; with just a few clicks, you will have all the information you need to operate them.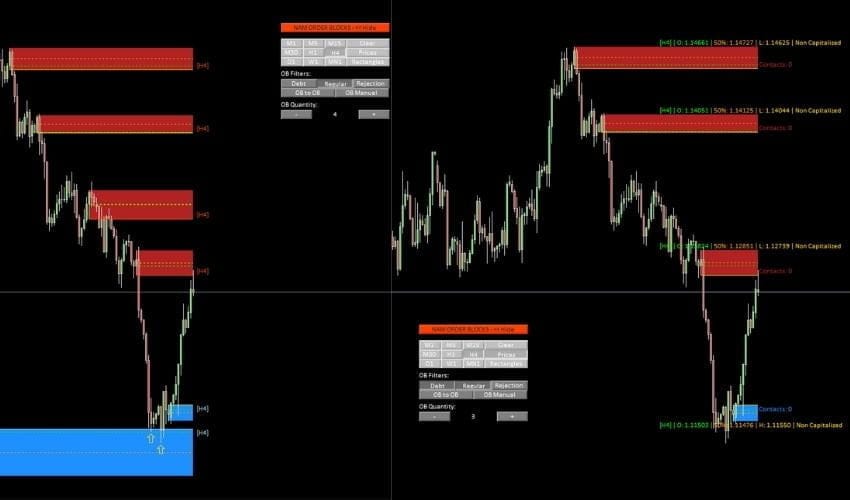 ORDER BLOCKS Best Forex Indicator system can give you trading signals you can take as they are or add your additional chart analysis to filter the signals further, which is recommended. While traders of all experience levels can use this system, it can be beneficial to practice trading on an MT4 demo account until you become consistent and confident enough to go live.
Features
You can set the ORDER BLOCKS Best Forex Indicator to send you a signal alert via email, SMS, or platform pop-ups. This is helpful as it means you do not need to stare at the charts all day waiting for signals to appear, and you can monitor multiple charts all at once.


ORDER BLOCKS Indicator System can be used on any Forex currency pair and other assets such as stocks, commodities, cryptos, precious metals, oil, gas, etc. You can also use it on any time frame that suits you best, from the 1-Minutes through to the 1-Month charts.

1. Determine the Trend
Check the price action on any timeframe you want to find the trend, if you are in a bullish structure you should get higher highs and higher lows. If instead, you are in a bearish structure, you should find lower lows and lower highs.

2. Identify Last Non-Capitalized OB
Use the indicator to identify the closest not capitalized Order Block at the fractal of the previous retracement.
3. Pending Order in OB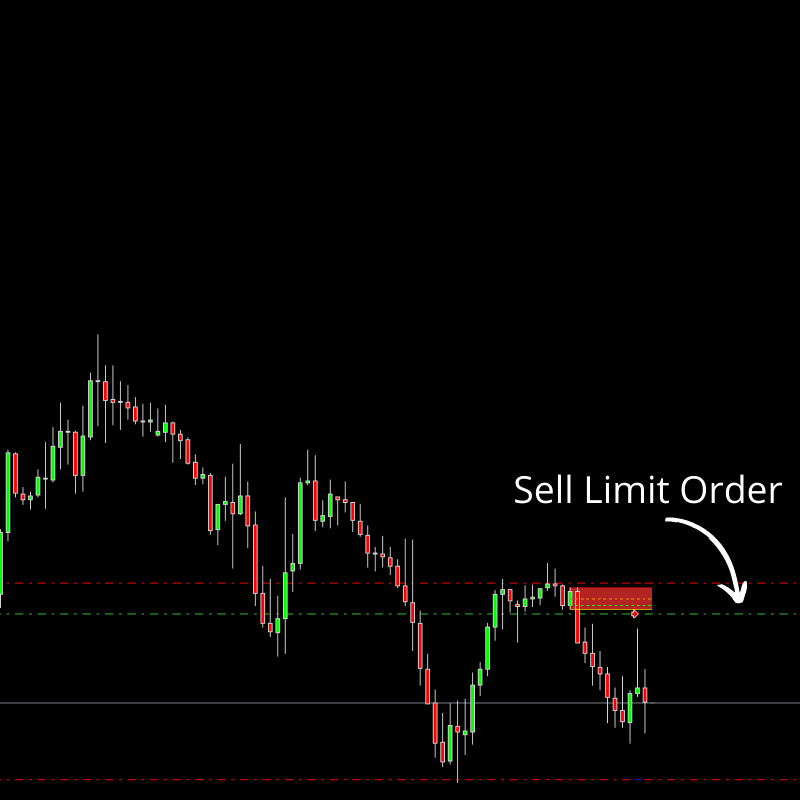 Place your pending order in the Order Block, always taking into account the spread of the symbol you are trading. In this bearish example case, the stop loss must be above the Order Block and the take profit must be located at the next structure point of liquidity. Likewise, for a bullish case, the stop loss will be placed below the Order Block and the take profit will be placed at the next liquidity point.
4. Capitalization of OB and Liquidity Seek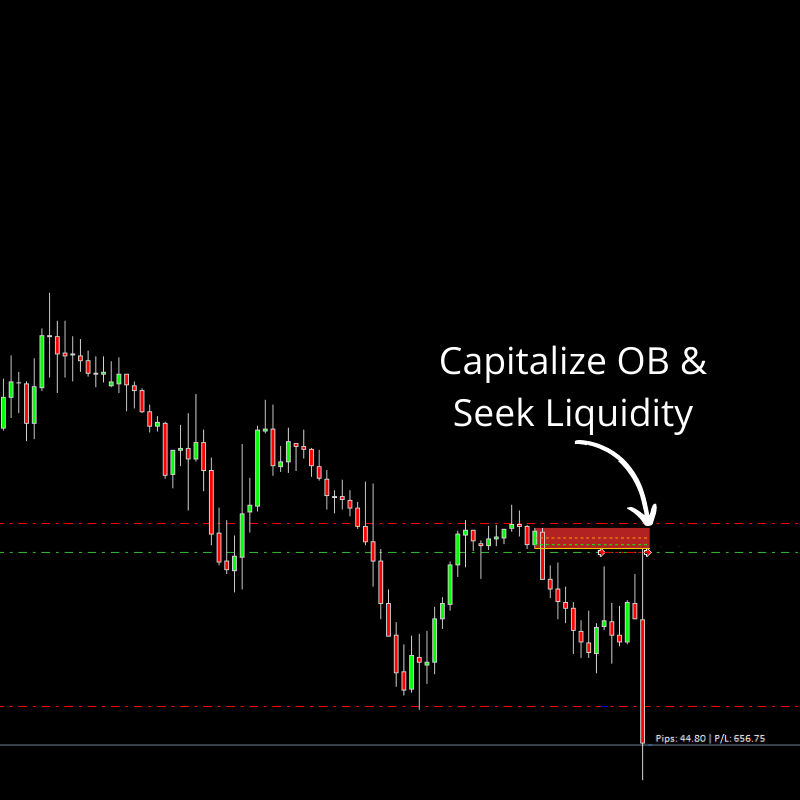 In the vast majority of cases, non-capitalized OBs tend to be like a magnet for the price, which by capitalizing the OB reacts looking for the next point of market liquidity. Once a new structure has been created, it is recommended to close the position or protect it by taking the stop loss to the entry point.