This indicator recognizes about 40 candlestick traders patterns and draws their names with green and red arrows on the chart:
It will draw the pattern and their names in Red and Blue on the chart. You can select what pattern to show and what not to show in the input parameters.
Bullish Reversal
Morning Star
Piercing Line
Abandoned Baby Bottom
Three Inside Up
Three Outside Up
Three White Soldiers
Concealing Baby Swallow
Bullish Engulfing
Dragonfly Doji Bottom
Gravestone Doji Bottom
Doji Star Bottom
Bullish Harami Cross
Three Stars In The South
Bullish Breakaway
Bullish Harami
Hammer
Inverted Hammer
Bullish Continuation
Rising Three Methods
Bullish Three Line Strike
Bullish Mat Hold
Bearish Reversal
Evening Star
Dark Cloud Cover
Abandoned Baby Top
Three Inside Down
Three Outside Down
Three Black Crows
Upside Gap Two Crows
Bearish Engulfing
Dragonfly Doji Top
Gravestone Doji Top
Doji Star Top
Bearish Harami Cross
Advance Block
Two Crows
Bearish Breakaway
Bearish Harami
Shooting Star
Hanging Man
Bearish Continuation
Falling Three Methods
Bearish Three Line Strike
Bearish Mat Hold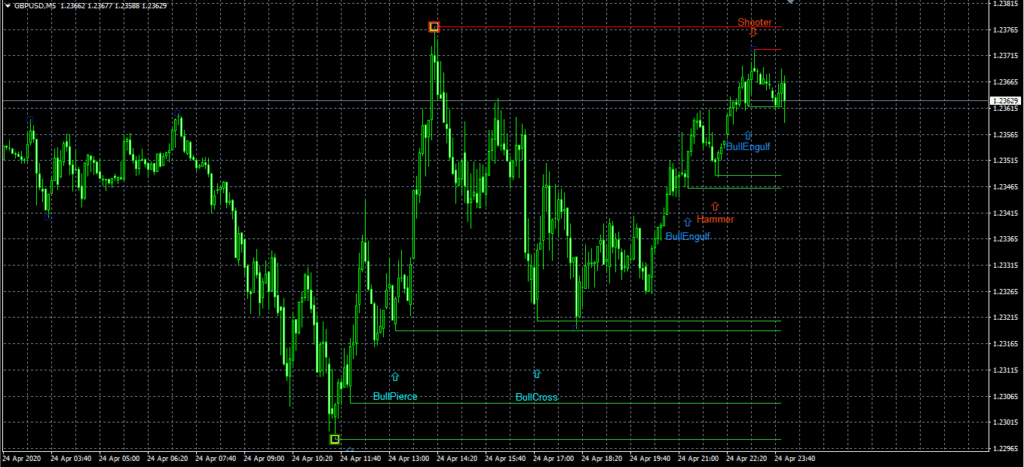 I know a lot of people are looking for codes for candlestick pattern recognition, I stumble upon this pinescript code at the TV so I decided to convert it to pro-real-time.
Candlestick alerts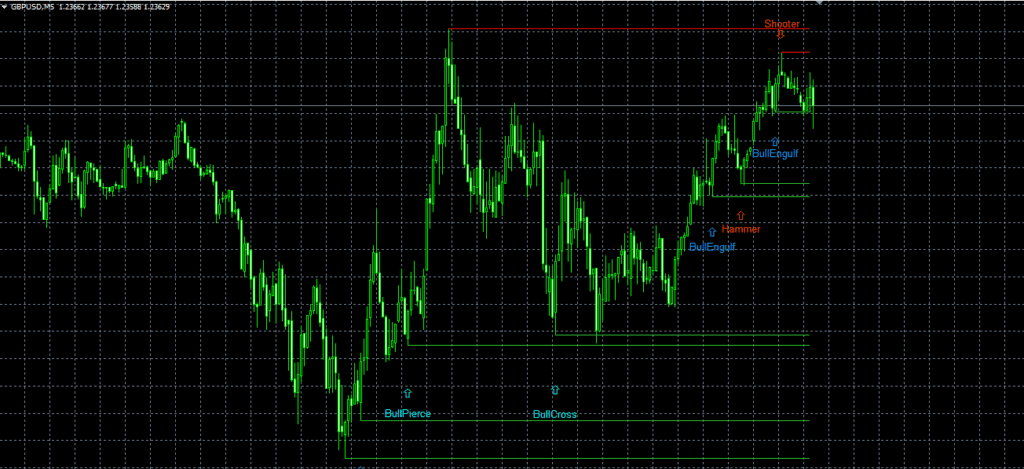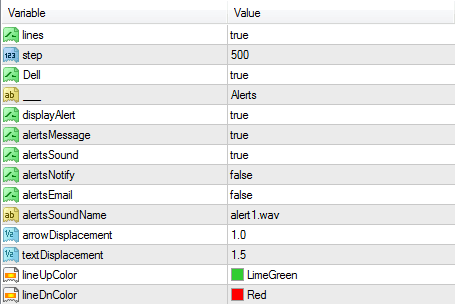 Levels attention