Forex CashPower Indicator is a Powerful NON-REPAINT, Non-Lagging, and no-Delay Signals arrows send by smart algorithms codes that give precise signals in strong Forex-reversal zones with big trade volumes.
This Powerful and helpful tool can be used inside your Trading strategy with technical analysis to trade. Is developed to use in Metatrader 4 and This is a New Generation of Forex Indicator.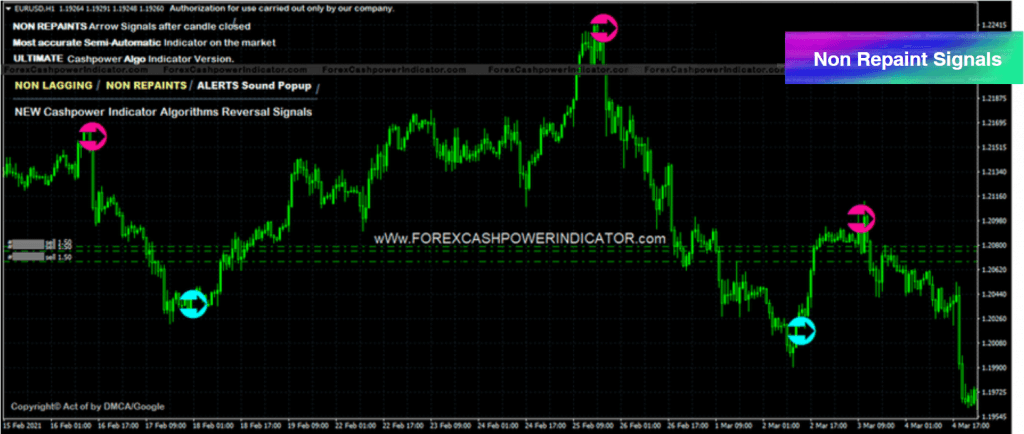 What Is This Powerful NON-REPAINT Indicator?
Forex Cashpower is an exclusive indicator for trading on the forex market. Its goal is to make your trading profitable, saving your precious time and nerves!
The powerful Cashpower indicator was developed strictly for the MetaTrader 4 platform, focusing its performance on the quality of the signals sent, reaching a very high level of accuracy based on a special algorithmic coding structure, to predict strong movements in high volume regions of operations and trades that are being opened in the opposite direction to the main movement, thus predicting reversal points with high precision.
Sound & POP-UP messages Alerts

Forex Indicator Cashpower comes with integrated Sound and popup Alerts inside MT4, So you don't have to watch charts all day looking for BUY and SELL Signals.
This is helpful as it means you do not need to stare at the charts all day, waiting for signals to appear, and you can monitor multiple charts all at once.
CashPower Indicator works in all Markets.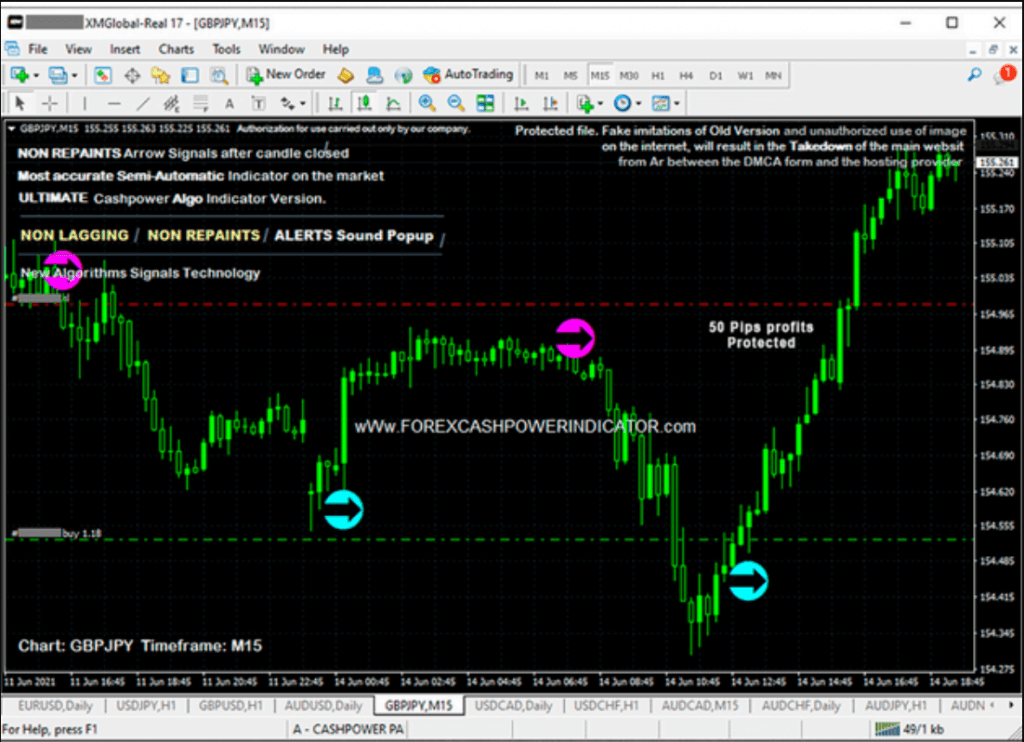 With Cashpower Indicator, you can achieve the best profit. It works on Currencies, Index, stocks, oils, and more. You can trade the whole Market. And it's optimized to work at any Time Frame.
We live in a correlated world. You can take advantage of every Market as professional traders do!
It even works on Cryptocurrencies & Metals!
Use this powerful tool to receive signals in Bitcoin (BTC), Litecoin (LTC), Ethereum (ETH), Ripple (XRP), and much more. No restrictions for all charts. You can use the Cash power Indicator to trade all Cryptocurrencies charts inside your Metatrader4 account. This depends on who many Cryptos your broker offers inside mt4 charts.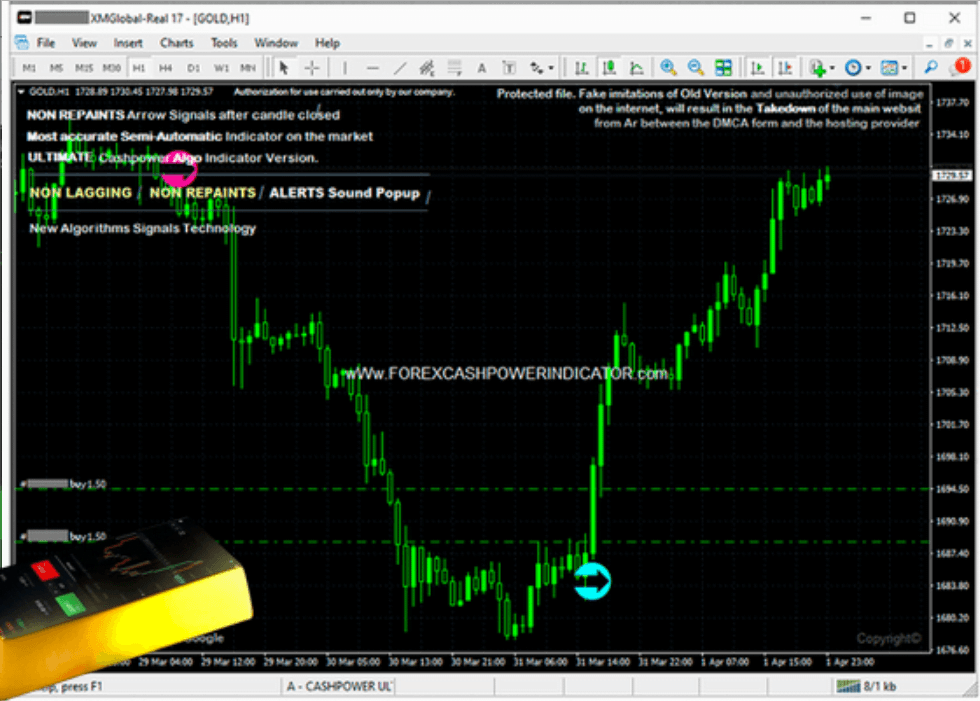 Cashpower Forex Expert Advisor showing Profitable Automatic execution.
Auto-Trade features: Auto Stop Loss, Automatic Take profit, and powerful trailing Stop to protect profits!

Trades Examples of Ultimate POWERFUL Non Repaint Indicator for MT4 Cashpower Indicator




That's it! No making your head hurt, no thorough analyzing, no hard stress, only clear.
Highly accurate Buy signals/Sell signals that get the job done for you.
LIFETIME License/ No Monthly Fees
The full Ultimate Version of Cashpower Indicator Signals is available only on Official Website.
Ps: Original Indicator and Auto-Trade are sold only on the official website with genuine and protected algorithmic functionality.