The Trend Path Non-Repaint indicator for MT4 is a unique trend-following system built with multiple technical tools to identify an optimal trend reversal zone. It is among the best technical trading indicators for scalpers, day/intraday, and swing traders.
This non-repaint indicator combines a band that defines the trend direction/gauges market volatility, a tool to identify overbought/oversold zones, and a buy/sell arrow signal. The signal arrows are for buy/sell entries, while the dark orange/dodger blue bars depict the overbought/oversold zones.

How to Trade With the Trend Path Non-Repaint Indicator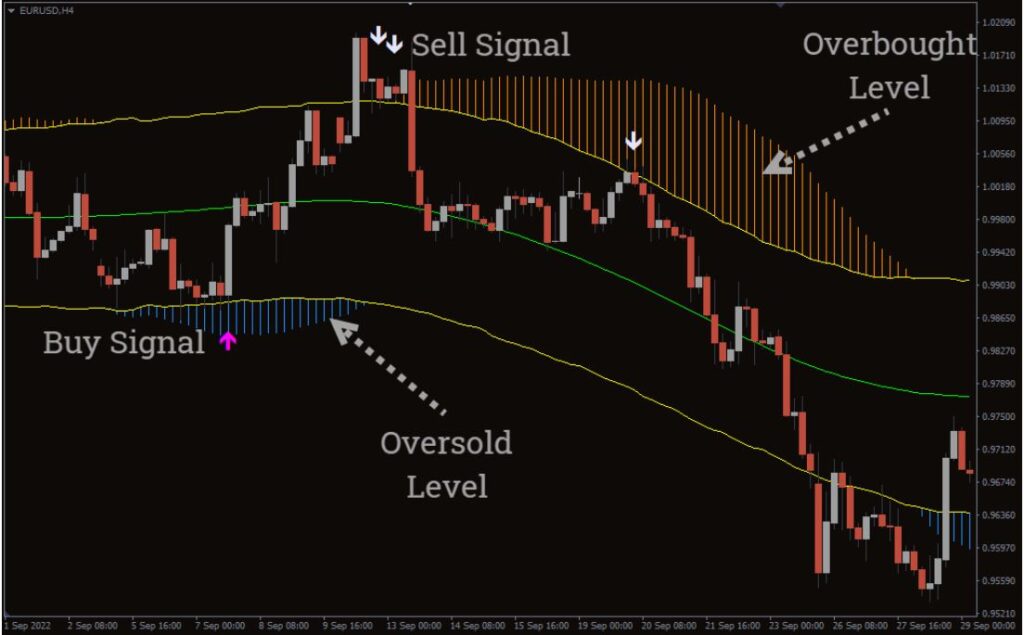 The above image depicts the action of the indicator on a EURUSD chart in the H4 timeframe. Furthermore, it also illustrates how to harmonize the indicator's signal with price action to generate a high-probability setup.
The image shows that the indicator first identified an oversold zone, which suggests a possible trend reversal to the upside. Moreover, it painted a buy arrow that coincides with a bullish engulfing candlestick pattern. These confluences (buy signal arrow and a bullish engulfing candlestick) further confirm the possibility of a bullish move.
Like the buy signal, the indicator first identified an overbought zone and then painted a sell arrow. Besides, the price also showed a willingness to move to the downside because it reacted to the upper band of the indicator, which also doubles as a potential resistance zone.
Conclusion
The Trend Path Non-Repaint indicator for MT4 is a suitable forex trading tool for novice/intermediate and advanced traders to identify optimal trend reversal setups. Finally, it is also free to download.
Trend Path Non-Repaint Forex Indicator MT4 Free Download