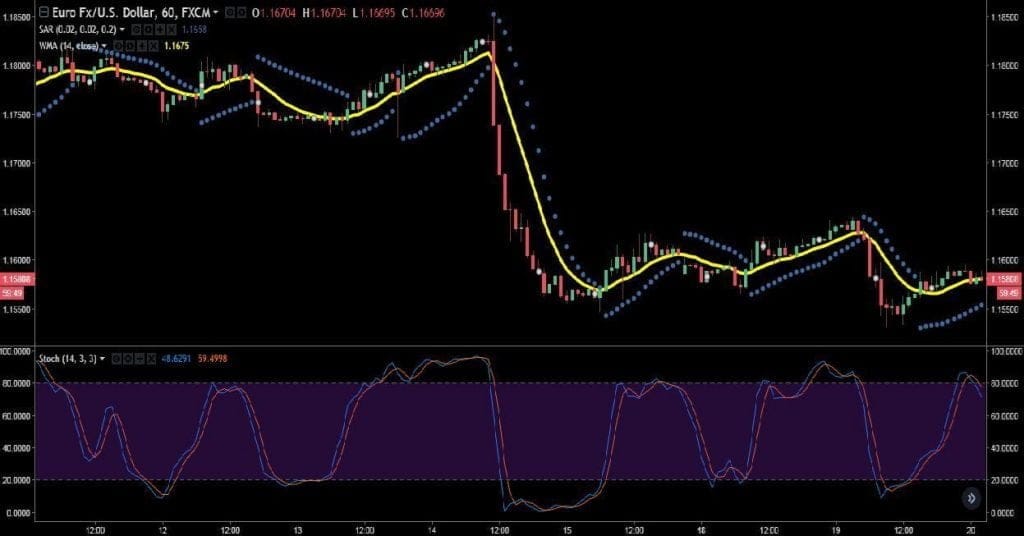 Getting Started
This strategy is intended for bearish reversals primarily on the one hour chart. However, it can be used effectively on the 15 & 30-minute chart as well. This Forex reversal strategy consists of three indicators. Those indicators include:
14 Period Weighted Moving Average (closed)
Parabolic SAR (.02,.02,.2) Start=.02 Increment=.02 Max Value=.2
Stochastic (14,3,3) K=14 D=3 Smooth=3

How to Trade
Trading this strategy is not difficult; however, finding suitable setups may be hard because of the higher likelihood that they will be profitable. To trade this strategy effectively, you must follow three rules:
The Stochastic indicator MUST show overbought conditions, meaning it must be above the 80 levels.
The Parabolic SAR must be ABOVE price and not below it.
The candlestick from which we are taking the trade from MUST close below the Weighted Moving Average. Here is an example of a perfect setup: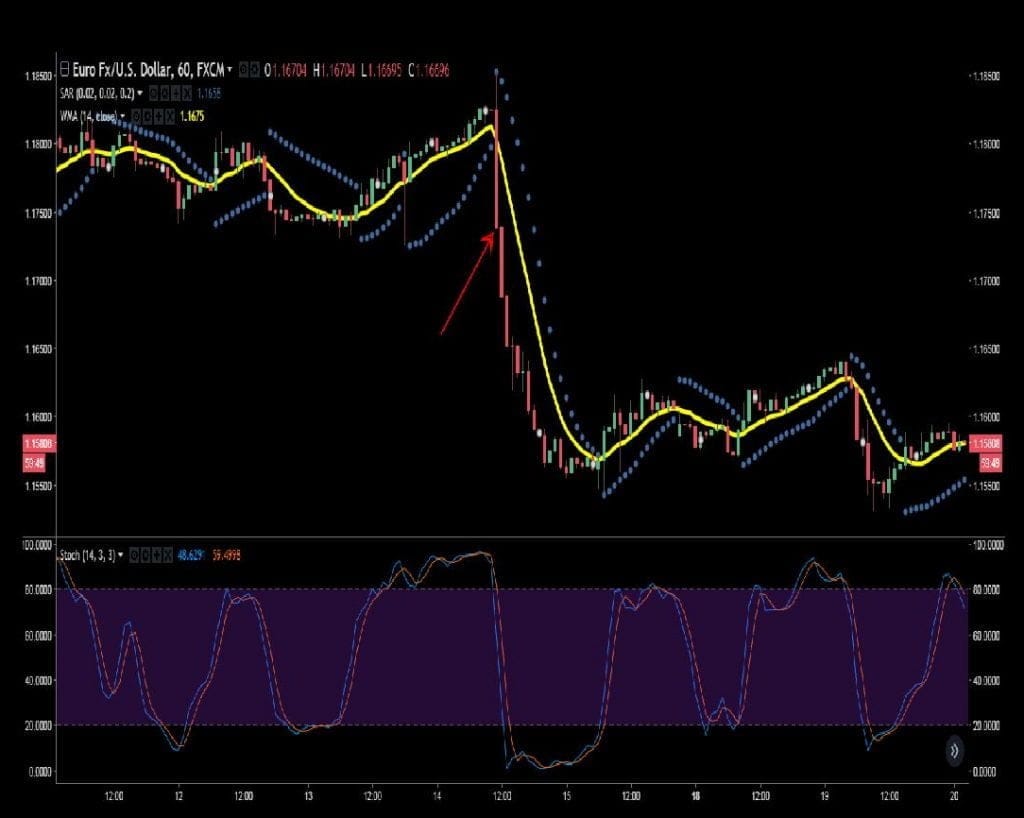 As you can see, the Stochastic indicator showed the price was overbought. The Parabolic SAR was above price, and the candlestick from which we took the trade closed BELOW the Weight Moving Average. We would have taken the trade just as the candle closed, as shown by the red arrow.
Here's another example: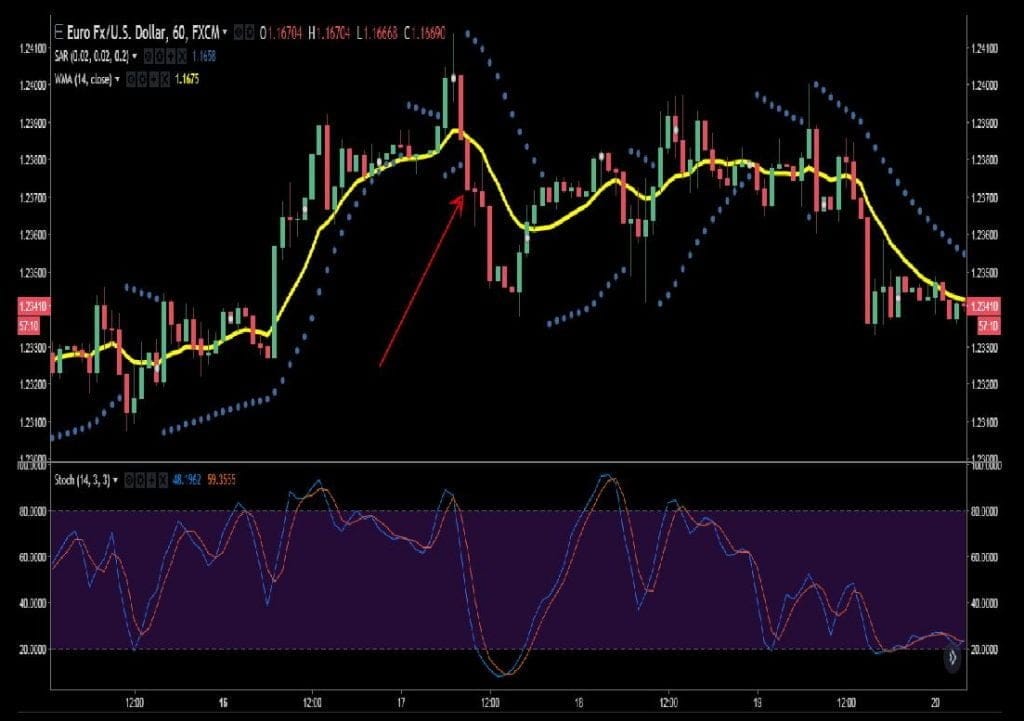 As you can see this strategy would have resulted in two profitable trades.
Read More : THE RSI DIVERGENCE STRATEGY