OVERVIEW
WHAT YOU WILL BE TAUGHT IN THE NEXT FEW LESSONS AND FOREX STRATEGY WILL CHANGE EVERYTHING YOU'VE THOUGHT ABOUT FOREX, AND HOW THE MARKET REALLY WORKS.
We will go over market structure and patterns that the DEALERS use to entice traders into the market
We will also be going over how to enter the market against the retail trading head and in line with the Forex Dealers (Market Makers).
WHAT IS THE BENEFIT OF TRADING IN LINE WITH THE DEALER? ONCE THE DEALER MAKES HIS MOVE, THE MARKET CAN SWING HUNDREDS OF PIPS, AND IF YOUR TRADING "IN LINE WITH THE DEALER" YOU WILL HAVE A MUCH HIGHER POTENTIAL FOR PROFIT IN A VERY SHORT PERIOD OF TIME!
We will also go over trading psychology and patience, how to obtain trades with up to 1:10 or even 1:20 risk reward ratios with little to no drawdown.
Don't think this is possible? You will be very surprised with what you will learn in the next few lessons. Be prepared to enter a new paradigm.
LESSON #1 – THE MARKET MAKERS
THE MARKET MAKERS
The Forex market is controlled through the BROKERS, HEDGE-FUNDS & BANKS, with the HIGHEST market share percentage.
YOU ARE OF NO VALUE TO THE DEALER (MARKET MAKER), IF HE CANNOT GET YOU INTO THE MARKET!
Once the majority of the "retail traders" recognize the pattern that is presented on the chart, the market maker will then either show the retail traders a bit of profit (to entice them to use higher risk, leverage more & over trade), then once you (the retail trader) are in over your head in trades with risk at max, the dealer SHIFTS the market completely against you, and hits your stop loss before you know how to react.
HAS THIS HAPPENED TO YOU BEFORE? THOUGHT YOU WERE IN A PERFECT TRADE? THOUGHT NOTHING COULD GO WRONG, THE PERFECT TRADE SETUP WAS IN PROGRESS, A GREAT ENTRY. YOUR FIRST POSITION IS IN PROFIT, YOU ADD A FEW MORE POSITIONS. THEN SUDDENLY THE MARKET SWINGS IN THE OPPOSITE DIRECTION LEAVING YOU PANICKING AND BLOWING ACCOUNT AFTER ACCOUNT?
You see retail traders are extremely predictable, they see this 5.5 trillion dollar a day market as some type of magical get rich quick "giving tree".
Read More : The Best Forex Strategy for You in 2020
THE DEALERS
THE DEALER HAS MANY NAMES. MARKET MAKER, LIQUIDITY PROVIDER, SMART MONEY,etc…
SO WHEN DO THESE "MARKET MAKERS" ACTUALLY MAKE THE MARKETS?
Market makers are mostly active during London and New York session. During Asian session, market makers will be replaced with what is known as a "liquidity-sensitive automated market maker" that will move the market sideways in perpetual consolidation for about 8 to 10 hours.
This is normally done during Asian session, short 10 hour consolidation phase is an absolute key for the London and New York dealers . This phase gives the dealers an added amount of liquidity that is needed to move the market when the dealers are ready to do so.
The New York Session and the London Session.
During these times the market will move much faster. You will many times see that once Asian consolidation is over, and London session begins, the market may move in one direction for the entire length of London session
Then coming into New York session, completely reverse and go in the opposite direction of London session.
If you trade London and New York session you know this is true, many times one session is used to fake-out or give a false directional bias to retail traders , then the session changes over and a complete reversal happens.
LESSON #2- MANIPULATIONS
To understand how the market is manipulated, let's forget everything we were ever taught as a retail trader about technical analysis. If it were really that easy why do 95% of all traders fail? Why does the average trader using the mainstream form of technical analysis blow his account within the first 3 months of trading? Why is it that most traders using technical analysis take 10+ years to even become profitable?
Trading is much more than just finding patterns..!
On the outside, trading is watching charts, spotting fake-outs, trap zones, consolidation, etc… This is the easy part. But it's what you cannot see which is the hardest to overcome, what is on the inside
Emotions… Can you mentally handle drawdown? Are you confident in your trades? Are you taking trades because of impulsive emotional response, or do you let the trade come to you? Let me introduce you to something called…
PATIENCE
THERE IS A TIME TO TRADE, AND A TIME TO REST. IF YOU DONT KNOW WHEN THE MARKET MAKES ITS MOVES. YOU COULD BE WAITING FOR HOURS BEFORE YOU REALLY SEE THE TYPE OF VOLATILITY IN THE MARKET THAT YOU WERE WAITING FOR.
LESSON #3 – MARKET STRUCTURE
You will see variations of the market structure on every graph of every currency pair!
This is the fundamental framework on which the market is designed.
The consolidation phase is setup to keep traders jammed up in the same price range with very little movement for extended periods of time thus creating a state of fear and panic in the retail traders mind forcing the weak out of their positions.
Currency prices may seem to move randomly but they often exhibit repeatable patterns ,When we can these patterns we can anticipate the directions of prices with a high degree of probability
Market prices tend to move in trends – like a way water moves waves,some waves are small some waves are bigger but a guarantee of a wave occuring is certain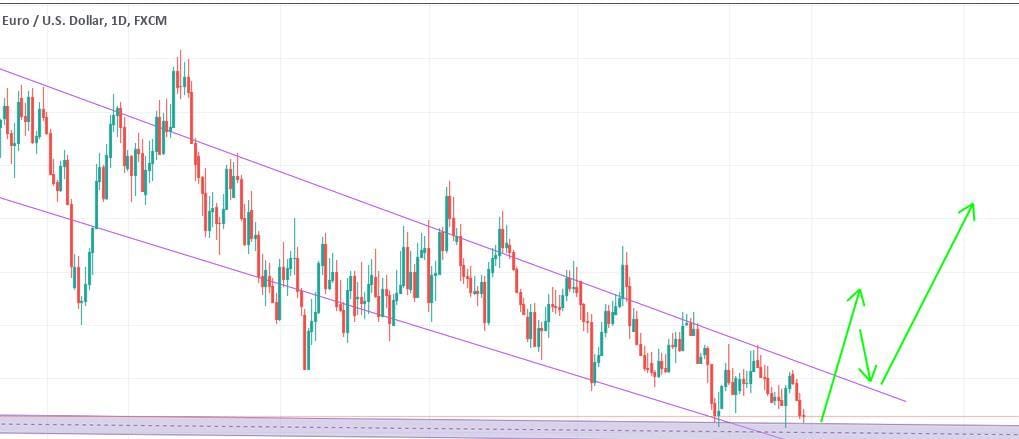 LESSON #5- REVERSAL FORMATIONS
Remember when I promised to teach you how to catch trades with up to 1:10 or even 1:20 risk reward ratio with little to no drawdown? This is that lesson.
THIS IS THE LAST FOREX STRATEGY YOU WILL EVER NEED.
M / W FORMATIONS OR "DOUBLE TOPS/BOTTOMS" ARE COMMON REVERSAL SIGNS.NOW BEFORE GOING OFF TO THE CHARTS AND START TRADING EVERY M / W YOU SEE, LET'S GO OVER SOME CHARACTERISTICS OF THESE PATTERNS, AND WHY THEY HAPPEN.
CAN YOU SEE THE "M"?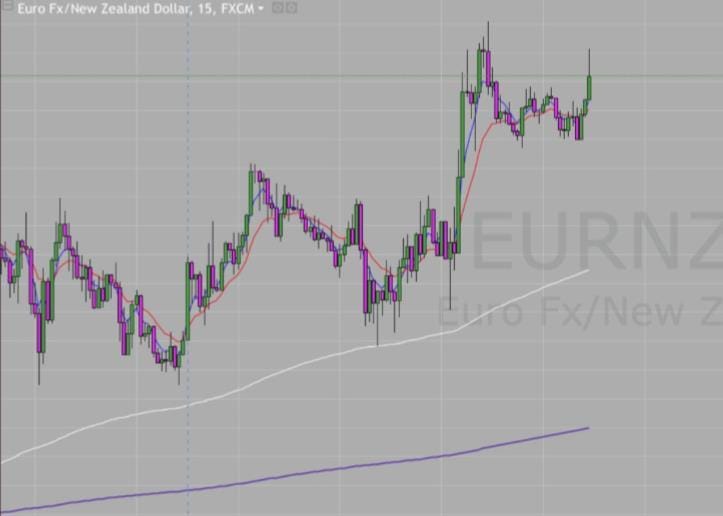 MARKET MAKERS NEED TO MAKE TRADERS BELIEVE THAT THE TREND WILL CONTINUE, SO THEY WILL OFTEN SPIKE TO OR PAST THE HIGH VERY FAST WITH ONE LARGE CANDLE.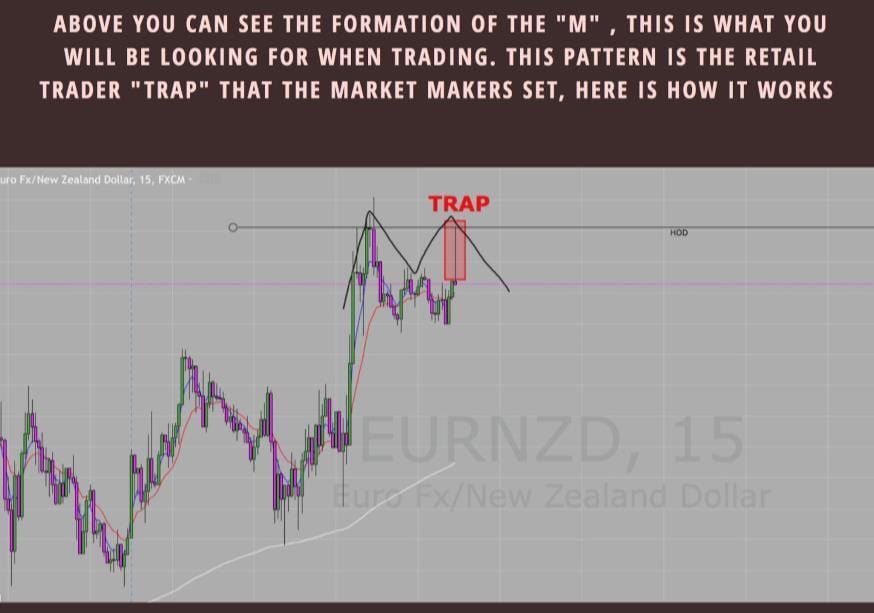 THESE M AND W FORMATIONS ARE FOUND THROUGHOUT ALL TIMEFRAMES, THE TIME FRAME DOES NOT CHANGE THE PATTERN
BECAUSE THE PATTERN IS BASED OFF THE FEAR AND GREED INSTINCTS OF ALL HUMANS.
YOU COULD EVEN SAY THAT THE PATTERN IS NOT DUE TO THE CHAOTIC SERIES OF TRANSACTIONS, BUT DUE TO HOW ALL HUMANS REACT TO FEAR AND GREED.

NOW THAT WE HAVE SEEN THEIR MAIN PATTERN, WE HAVE TO INTERPRET THE VARIATIONS OF THE PATTERN BECAUSE THE DEALER IS NEVER GOING TO GIVE THE EXACT SAME PATTERN EVERY TIME. SIMPLY FOLLOW THE FOREX STRATEGY.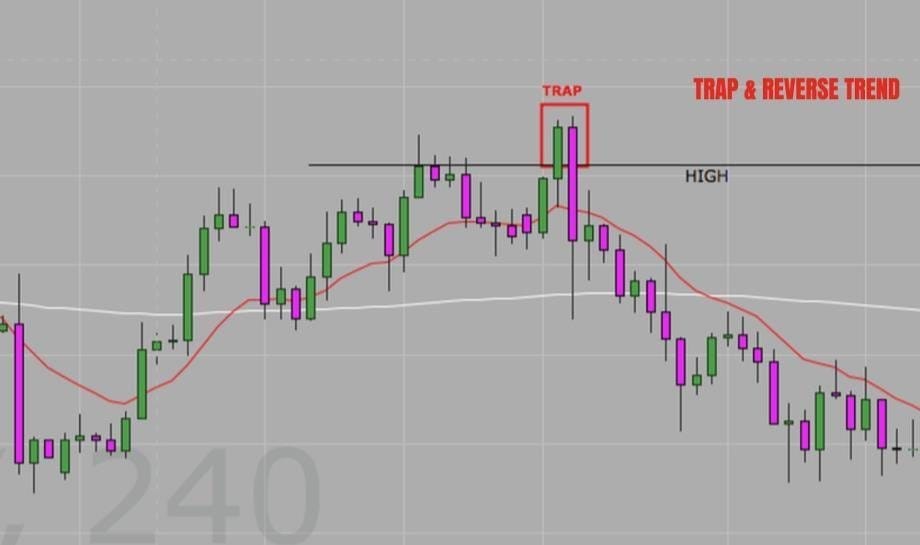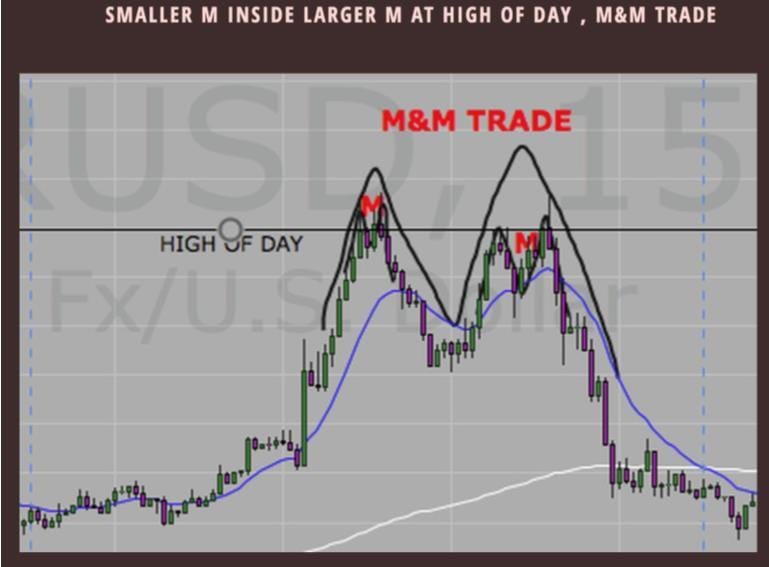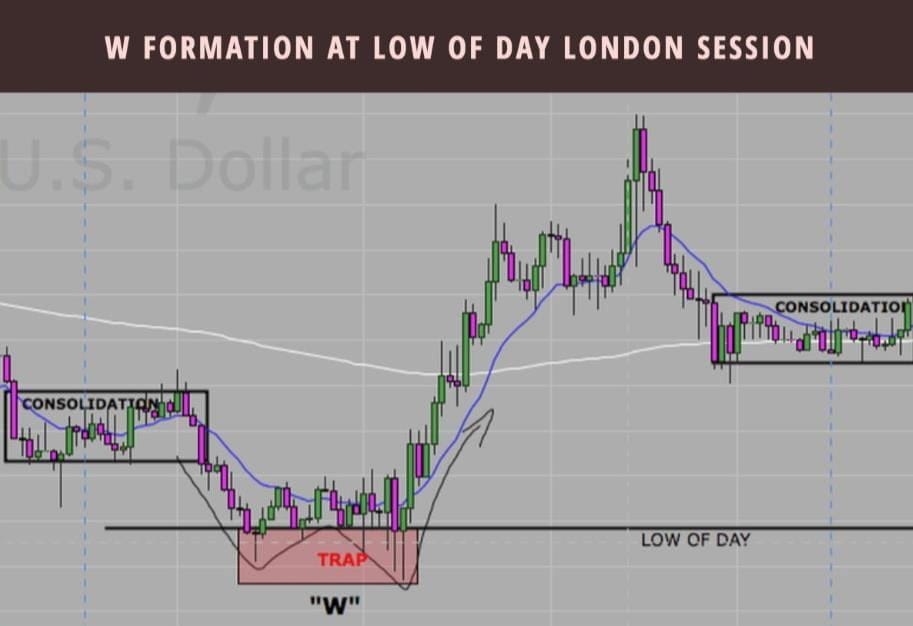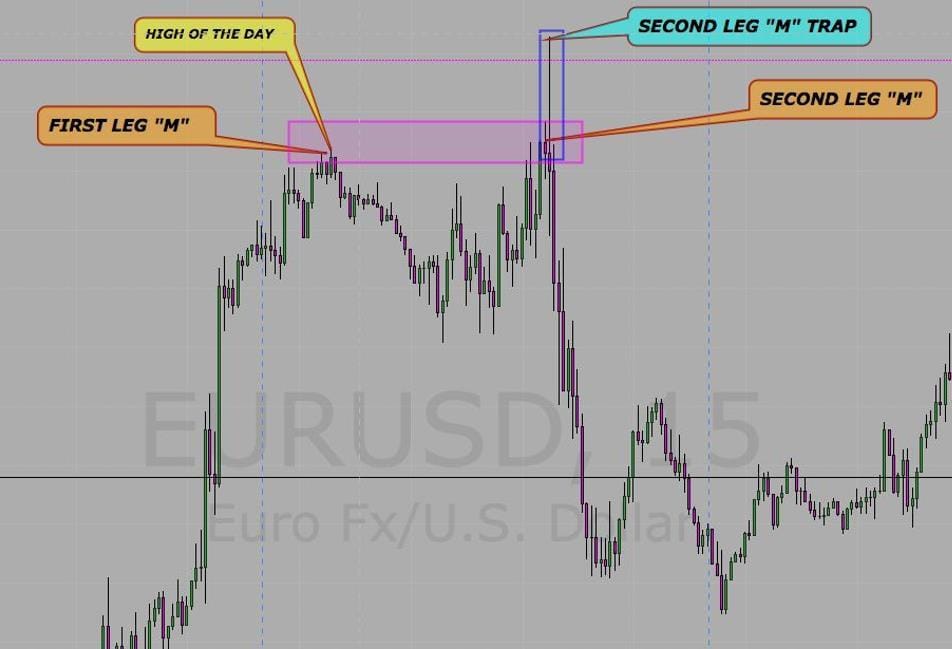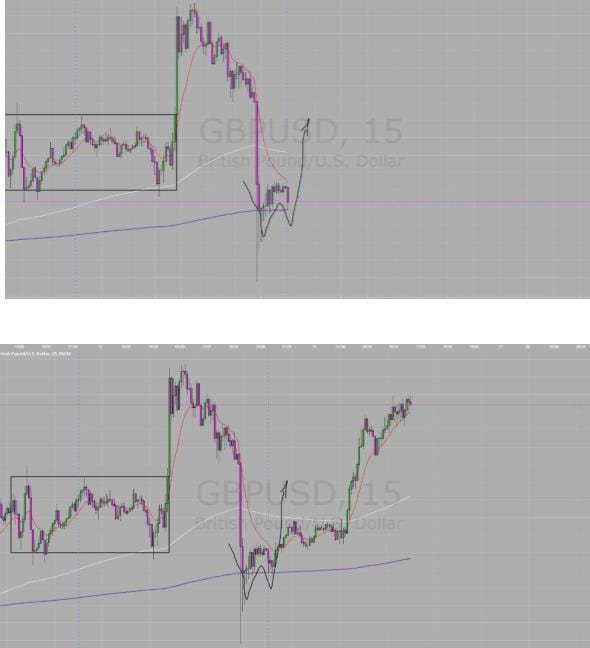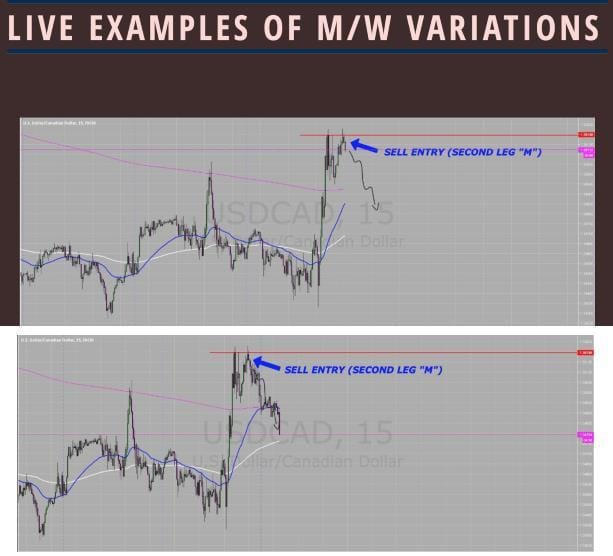 Read More : 1 HOUR FOREX REVERSAL STRATEGY