The Binary Options Signals Indicator For MetaTrader is an arrow-based signal indicator ideal for trading the rise and fall of an asset in Binary Options. It works with all the tradable assets compatible with the MT4 platform.
The indicator converts minor and major market reversals into BUY (CALL) and SELL (PUT) signals. The BUY/SELL signals are based on the Relative Strength Index (RSI) and Exponential Moving Averages (EMA) crosses over.
The Binary Options Indicator for MT4 is chart-friendly and doesn't make your chart look messy. Besides, it is also easy to use and, thus, can be useful to novice and experienced traders.
Binary Options Signals Indicator BUY/SELL Signals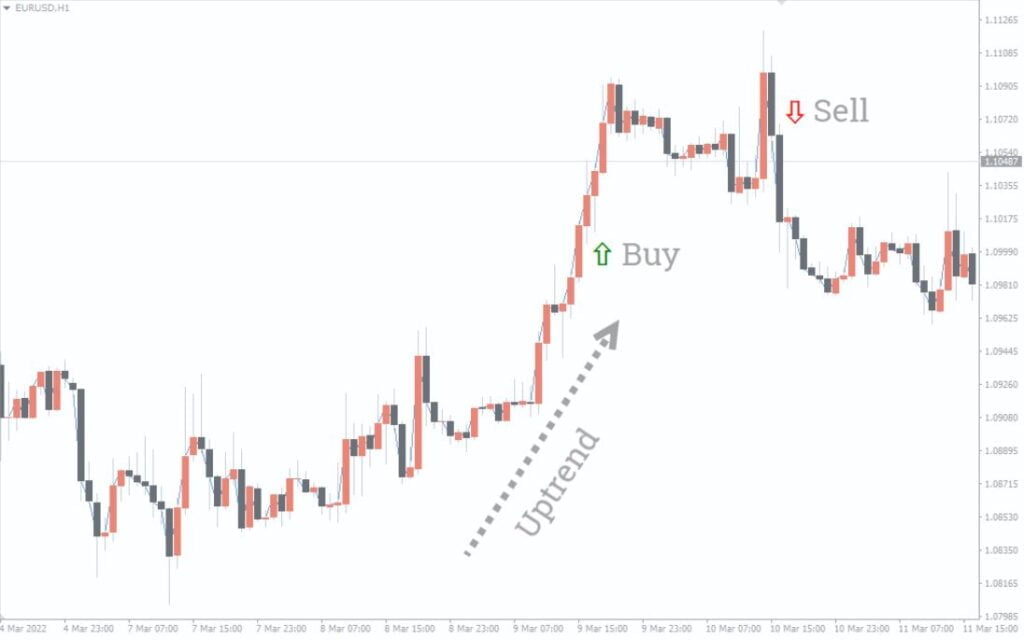 The above screenshot depicts how the indicator would look on your MT4 chart. It also shows how to get an optimal trade entry. The GREEN and RED arrows on the chart depict BUY and SELL signals accordingly.
The Binary Options Signal indicator is recommended to be used along with other technical indicators and price action for high-probability winning signals.
BUY Signal: Firstly, Ensure the market is in an uptrend to get a high probability winning signal. Secondly, wait for the indicator to paint a GREEN signal arrow and for the candle to close. Once the above conditions are met, you may open a BUY/CALL immediately after a new candle forms and exit after the second candle closes.
SELL Signal: The above BUY principle also applies to a SELL trade. Ensure always to wait for the candle to close before opening a trade. This helps to minimize the repainting of the signal arrows caused by market noise.

Conclusion
The Binary Options Signals Indicator For MT4 is a simple but powerful tool specially designed for Binary Options. Finally, the indicator is free to download.
Binary Options Signals Indicator MT4 Free Download

Read More Breakout With TP and SL Fibonacci Forex Indicator MT4 Free Download