Boom and Crash Spike Detector is a Non-Repaint MT5 trading system usually being sold for 410$. The boom and crash spike indicator is a very powerful spike detecting software, with very awesome features, these features include.
Spike Alert ( from 10 to 100-second warning before spike)
Continues spike Alert (for double or continuous spikes at a time)
supports all Boom/crash Indices
M1 time frame spike pointer.
Bigger time frame trend pointer for Swing trading
Non-Repaint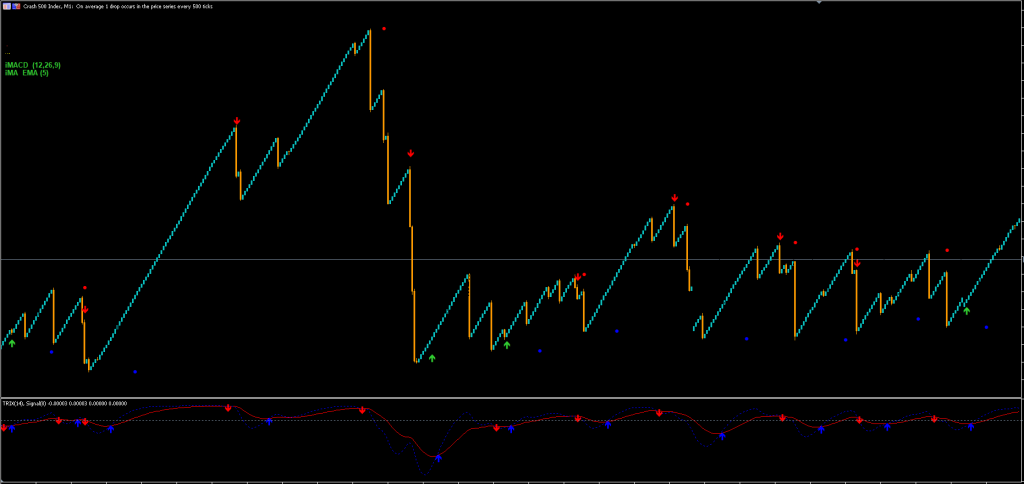 Boom and Crash Indicator system can give you trading signals you can take as they are or add your additional chart analysis to filter the signals further, which is recommended. While traders of all experience levels can use this system, it can be beneficial to practice trading on an MT4 demo account until you become consistent and confident enough to go live.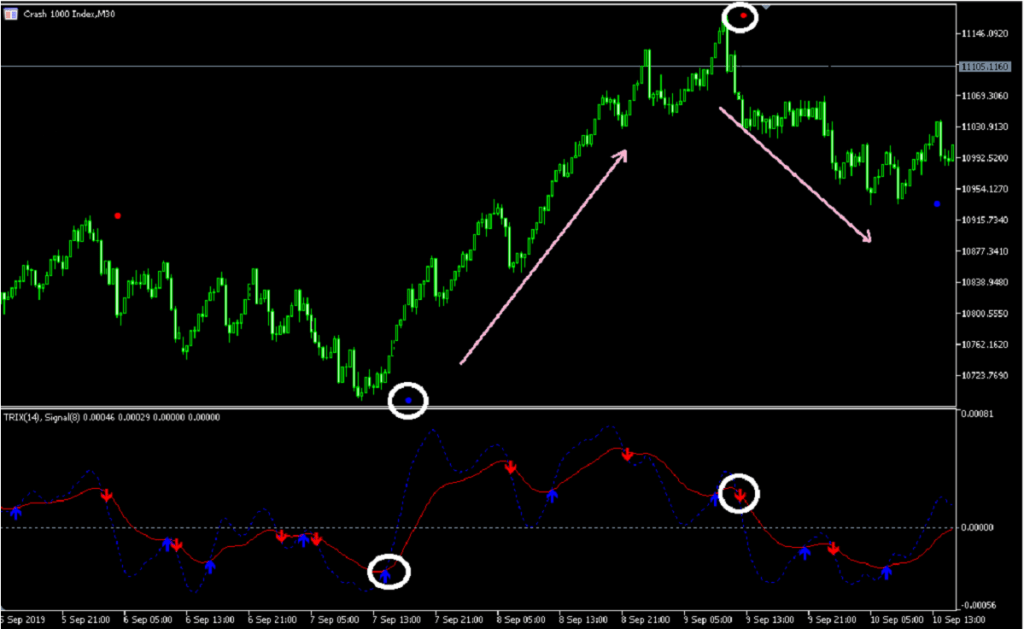 Buy Conditions
Bullish Alignment on indicator and Main windows

Sell Conditions
Bearish Alignment on indicator and Main windows
Directions above for swing trading only, from M15 upwards
Note==> make sure all conditions are met before taking a trade, do ensure to demo trade for 2 or more days before going live with this tool. Minimize greed and use good money management, Digital developers will not be responsible for whatever consequences resulted from the wrong use of our indicator.
Features
You can set the Boom and Crash Spike Detector free forex Indicator to send you a signal alert via email, SMS, or platform pop-ups. This is helpful as it means you do not need to stare at the charts all day waiting for signals to appear, and you can monitor multiple charts all at once.
Boom and Crash Spike Detector System made to be used on all forex pairs. You can also use it on any time frame that suits you best, from the 1 minute through to the 1-month charts.
It works best on any Boom and Cash Indices. Highly Recommend Dervi DMT5 Account.