FX Pips Predator MT4 Forex Indicator is a NON-Repaint indicator system that gives easy-to-use buy/sell signals. It usually being sold for 2400$ a Life Time. It comes with an ON-SCREEN dashboard that tells you a lot of other various information and It gives you a Stop loss Level on the chart.
This Indicator will make your analysis much more precise and your trades more accurate. Thanks to the smart trend analysis calculation mechanism, you will recognize the trending market and you will be able to open transactions in line with the big traders.
This indicator is very accurate in very strong trend moments and dose not suitable to use when high-impact news is on the move.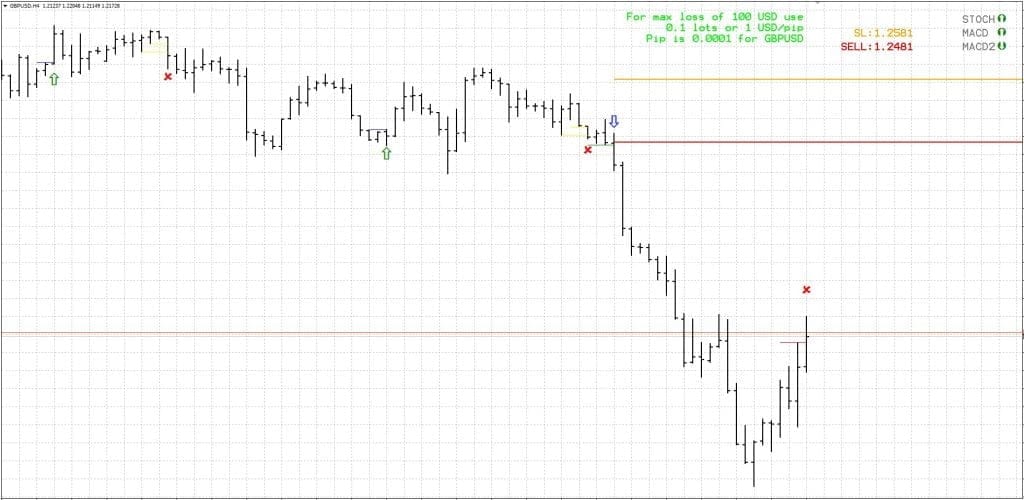 FX Pips Predator Indicators system can give you trading signals you can take as they are or add your additional chart analysis to filter the signals further, which is recommended. While traders of all experience levels can use this system, it can be beneficial to practice trading on an MT4 demo account until you become consistent and confident enough to go live.
You can set this Alpesh Patel Indicator System to send you a signal alert via Mobile Notification, or platform pop-ups. This is helpful as it means you do not need to stare at the charts all day waiting for signals to appear, and you can monitor multiple charts all at once.


FX Pips Predator MT4 Forex Indicator can be used on any Forex currency pair and other assets such as stocks, commodities, cryptos, precious metals, oil, gas, etc. You can also use it on any time frame that suits you best, from the 1 minutes through to the 4-hour charts.
How to Use this MT4 Forex Indicator
The Pips Predator Signals are very easy to follow. All you have to remember is:
The direction of an arrow tells you whether you will be

buying (Up Green Arrow) or selling (Down

Blue

Arrow) to open a new position.
Cross tells you that you will be exiting your open trade (

Pink

cross means to exit the half of the open trade Lot), and Red cross means the remaining half of the trade. If only the red cross appears then you sell your whole position at that point).

Tip for Beginners: Start by keeping things simple. Just set the stop loss (trailing) as your exit and don't worry about the pink or red crosses. More on trailing stop losses below. That way you don't need to watch the screen at all.
Read More TWS – Partial Close Trade Manager

This is a very simple, and easy-to-use Trade Manager with features like Auto Partial Close, Auto Take-Profit/Stop-loss, Reverse trade, Close all
And remember that you actually execute the trade when the price moves through the subsequent horizontal line after the arrow or cross.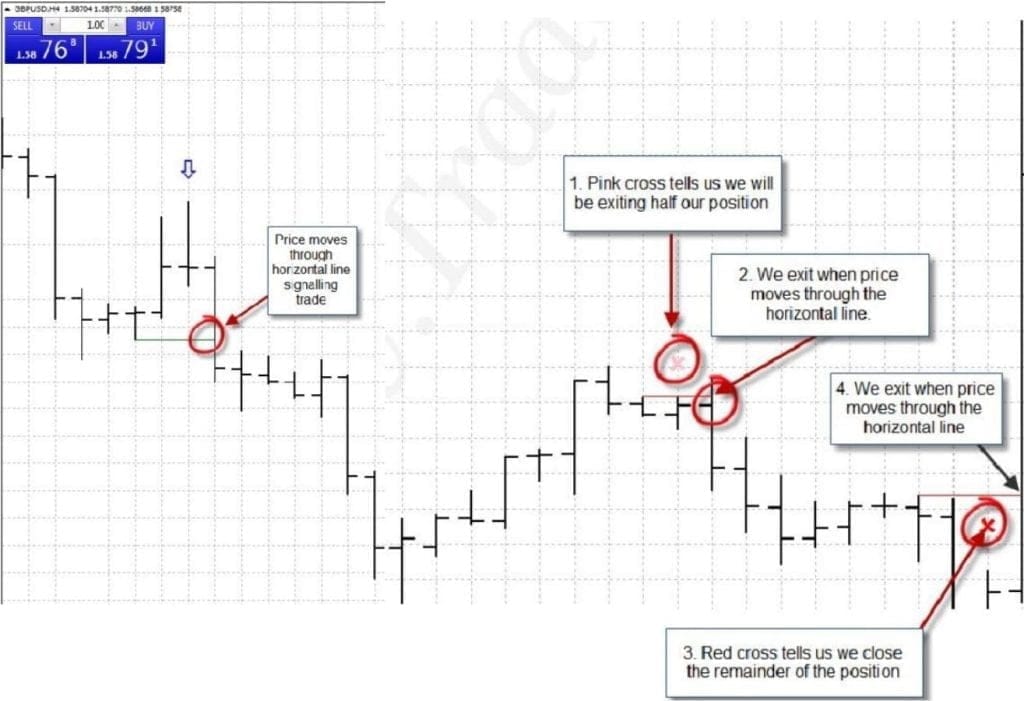 Open a Buy trade when the price moves through the blue line.
Close the Buy trade when the price moves through the yellow line.
Open a Sell trade when the price moves through the green line
Close the Sell trade when the price moves through the

red

line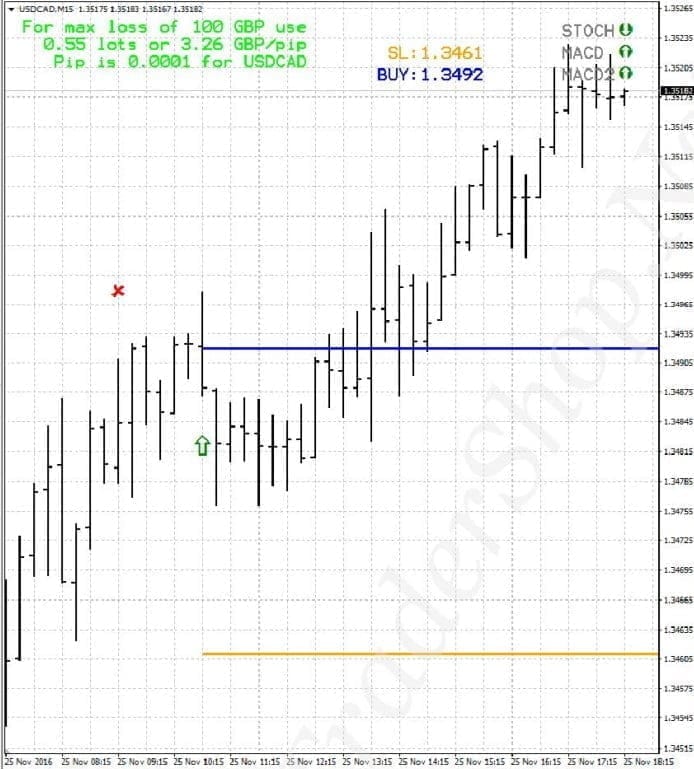 Stop Loss
To make your trading easier this indicator shows the suggested stop-loss and where to half close your order. Or where to put your trailing stop loss. That way you can leave the screen.
Please refer to the manual for a more in-depth explanation, advanced Strategies, and pro tips.