X-Brain Method Ultimate Forex Indicator is a NON-Repaint indicator system that gives easy-to-use buy/sell signals. It usually being sold for 297$ a Life Time. It comes with an ON-SCREEN dashboard that tells you Buy/Sell, trend, spread, and other useful various information.
X Brain Method is a trading system, like most other systems, based on price action patterns and channel breakouts, and in fact, is a kind of symbiosis of standard MT4 indicators. The system has a convenient and intuitive interface that even an inexperienced trader will understand.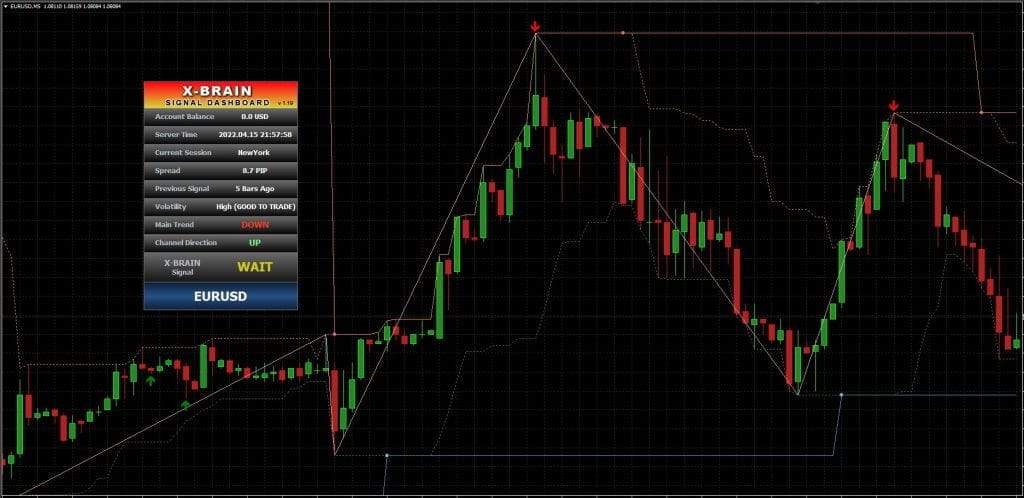 XBrain Method Ultimate Forex Indicator system can give you trading signals you can take as they are or add your additional chart analysis to filter the signals further, which is recommended. While traders of all experience levels can use this system, it can be beneficial to practice trading on an MT4 demo account until you become consistent and confident enough to go live.
Features
You can set the Ultimate Forex Indicator System to send you a signal alert via Mobile Notification, or platform pop-ups. This is helpful as it means you do not need to stare at the charts all day waiting for signals to appear, and you can monitor multiple charts all at once.


X-Brain Method free forex Indicator System can be used on any Forex currency pair and other assets such as stocks, commodities, cryptos, precious metals, oil, gas, etc. You can also use it on any time frame that suits you best, from the 1 minutes through to the 1-hour charts.

3 different templates provided by Ultimate Forex System are for 3 different trading methods.
X-Brain Method LONGTERM – Provides the most secure signals, with less profit potential at the same time. Pick this mode if you want to spend the minimum amount of time in front of the computer. This mode is recommended for every type of trader.
X-Brain Method STANDARD – This is the most universal mode, providing the most balanced signals. It provides stable signals with limited risk. This mode is recommended for beginners as well as experienced traders.
X-Brain Method SCALPING – It's characterized by the fastest signals as well as the largest potential profit with increased risk. If you are familiar with scalping and catching the quick market movements, you should choose this trading mode. Scalping mode is recommended for advanced traders.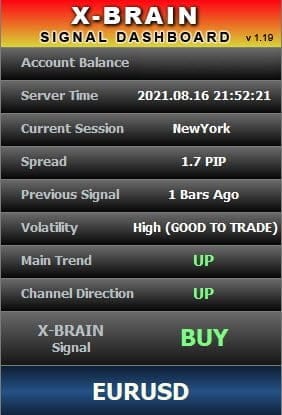 Click HERE to Download X-Brain Method Indicator


Password(License KEY)
"FREEForex-https://t.me/fxcracked"