Ultimate MT4 Stochastic Indicator is a very helpful easy-to-use indicator. It usually being sold for 158$ a Lifetime. It is an incredibly powerful tool that helps you find hidden levels of overbought and oversold areas. It's particularly powerful for traders who wish to play reversal strategies.
Many people think that using the Stochastic Oscillator is as simple as putting it onto a chart and waiting for it to go above 80 to sell and below 20 to buy. But that's as far from the truth as it can be. The stochastic oscillator can be one of the most powerful methods to improve your odds of calling (especially) reversals, but only when used correctly.
Ultimate Stochastic Indicator System can be used to analyze the market or you can use this indicator to filter out signals of another indicator or a strategy, which is the main use of this indicator. While traders of all experience levels can use this system, it can be beneficial to practice trading on an MT4 demo account until you become consistent and confident enough to go live.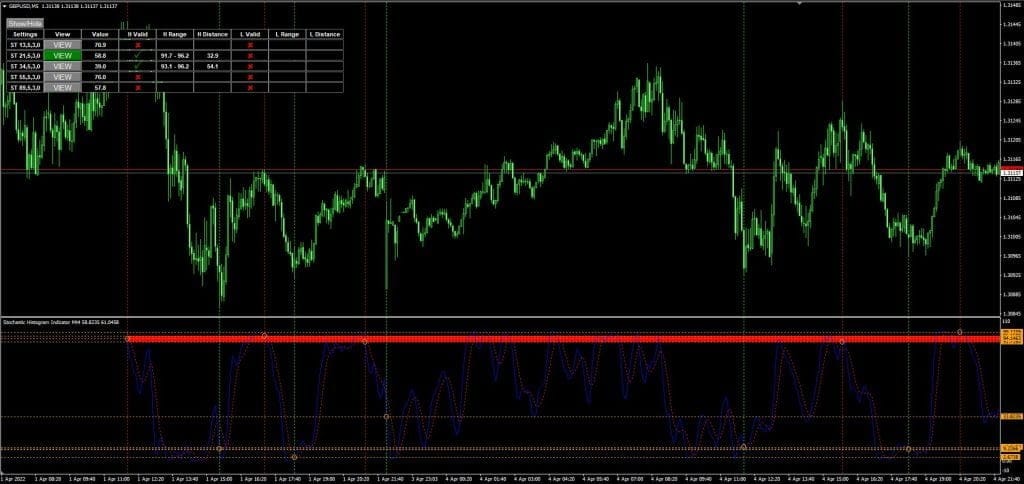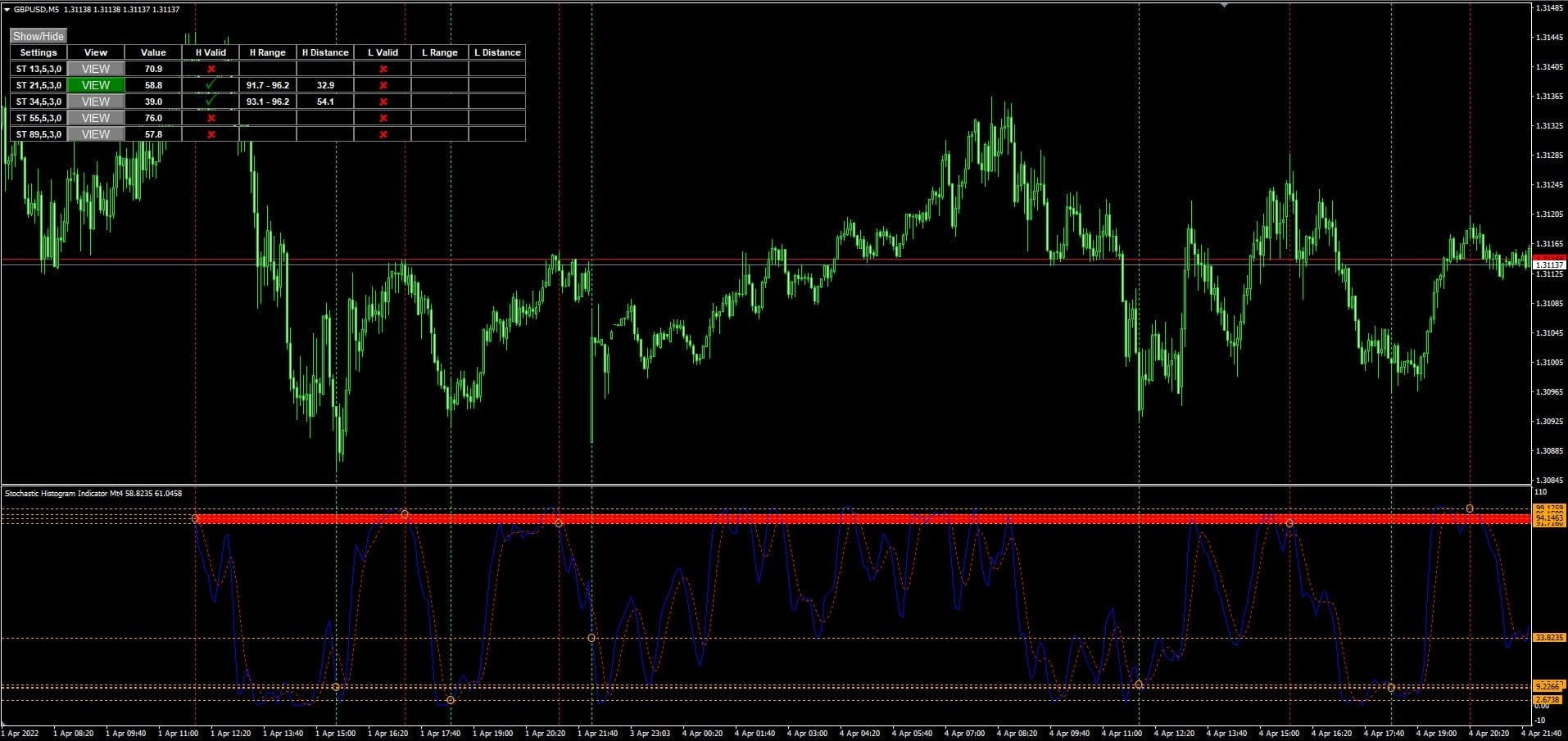 STOCHASTIC TRADING STRATEGY
One of the most important things you need to know is that 20/80 or 30/70 are not the correct levels. They are just recommended levels to look at. Every market has a True Stochastic level which is the one that the market obeys.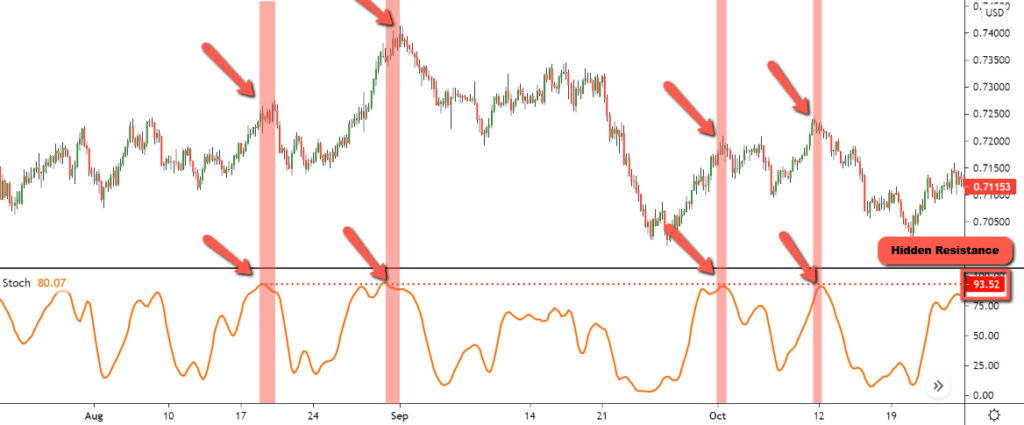 As you can see in the image above, the price tends to react to the 93.52% resistance level each time price reaches there. That is more important than the 80% resistance that most strategies tell you about.
Personally, We often lookout for at least 4 big reversals out of the most recent 5 swing highs/lows.


Download a Collection of Indicators, Courses, and EA for FREE
Ultimate Stochastic System can be used on any Forex currency pair and other assets such as stocks, commodities, cryptos, precious metals, oil, gas, etc. You can also use it on any time frame that suits you best, from the 1-minutes through to the 1-Month charts.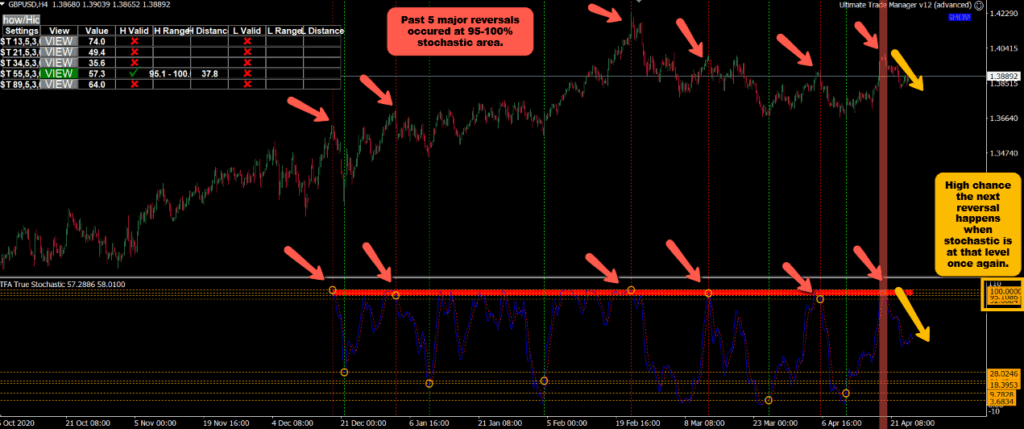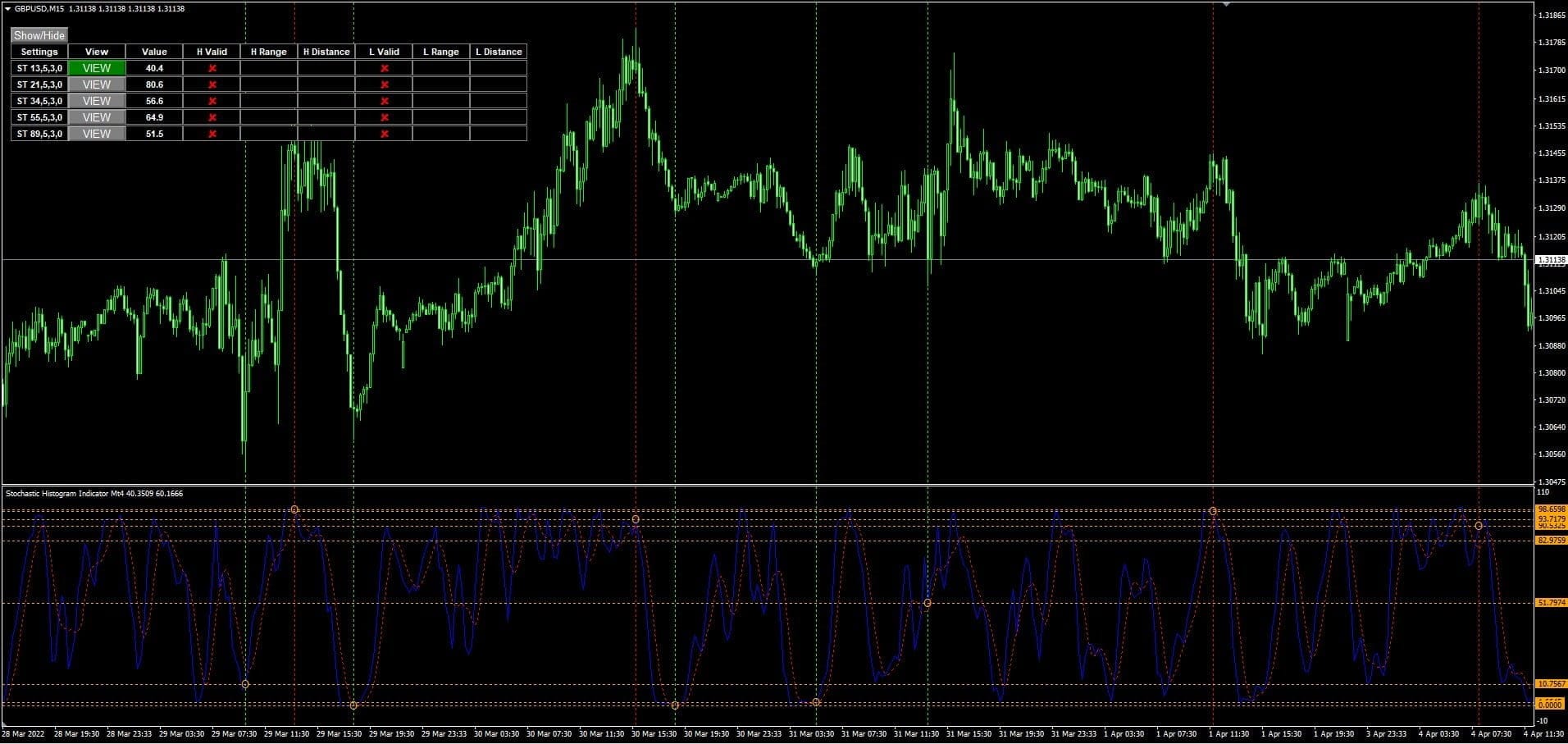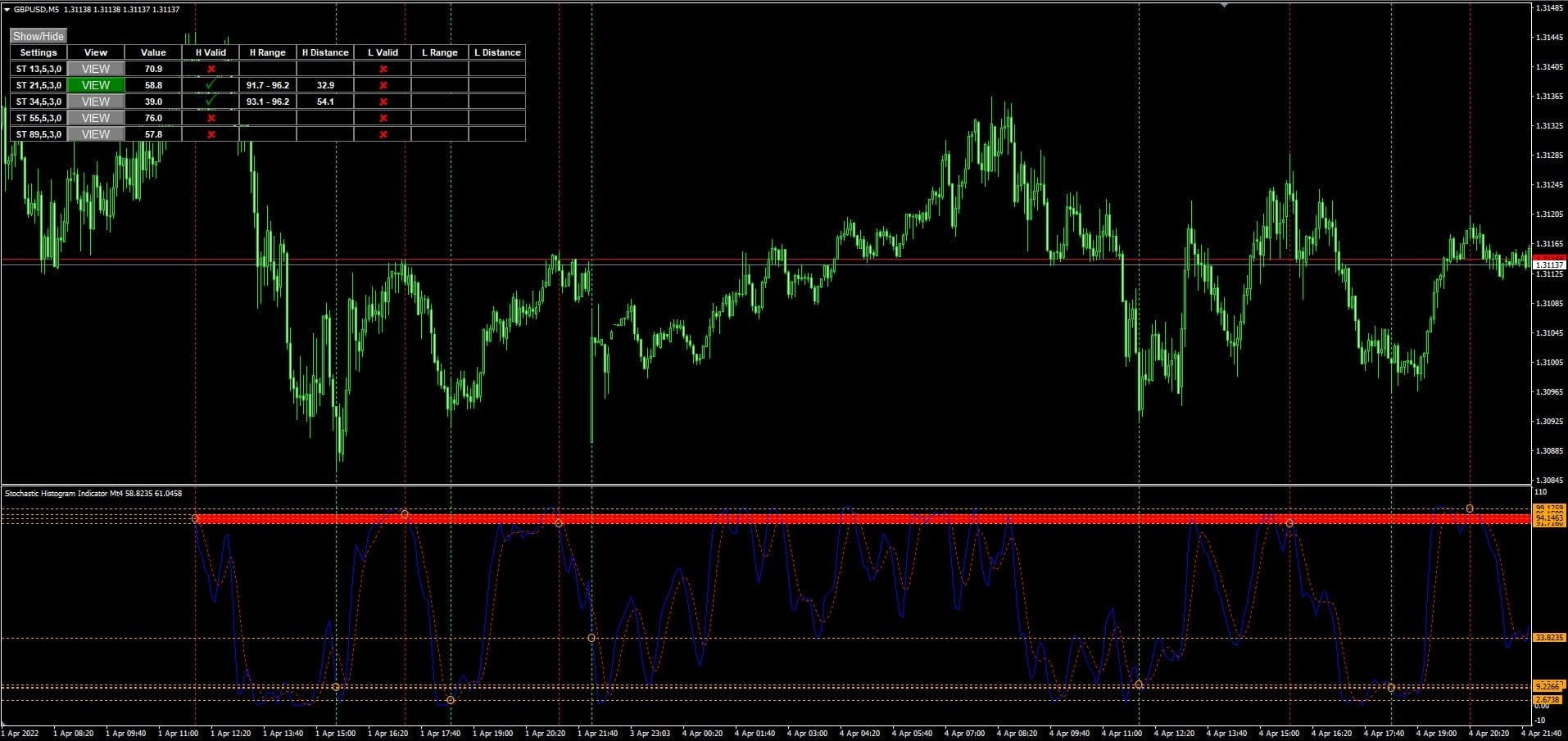 MT4 Stochastic Indicator FREE Download