Zup Harmonic forex indicator is one of the valuable and advanced forex indicators available to detect all essential forex harmonic patterns. The unique thing about this forex indicator is that it took almost ten years to develop. It was developed by expert forex traders and programmers to ensure it was sturdy and efficient.
Since it was developed almost a decade ago, it has been released in multiple versions. The new versions kept well improving on the previous ones.
Working of Zup forex indicator:
Zup indicator finds valid forex harmonic patterns and alerts you as soon as it finds a chart pattern. It can detect all of the below forex harmonic patterns.


Bearish AB=CD
Bullish AB=CD
Bullish Gartley
Bearish Retracement
Bullish Extension
Bullish Retracement
Bearish Extension
3 Drive Top
3 Drive Bottom
Butterfly Top
Butterfly BottomBearish Gartley
As a bonus, it can also display forex Fibonacci levels, fans, and time zones.
Using this forex indicator can save tons of time because finding valid forex harmonic patterns is a time taking process. However, this indicator can do it on its own.
Indicator Settings:
Zup indicator has the following settings.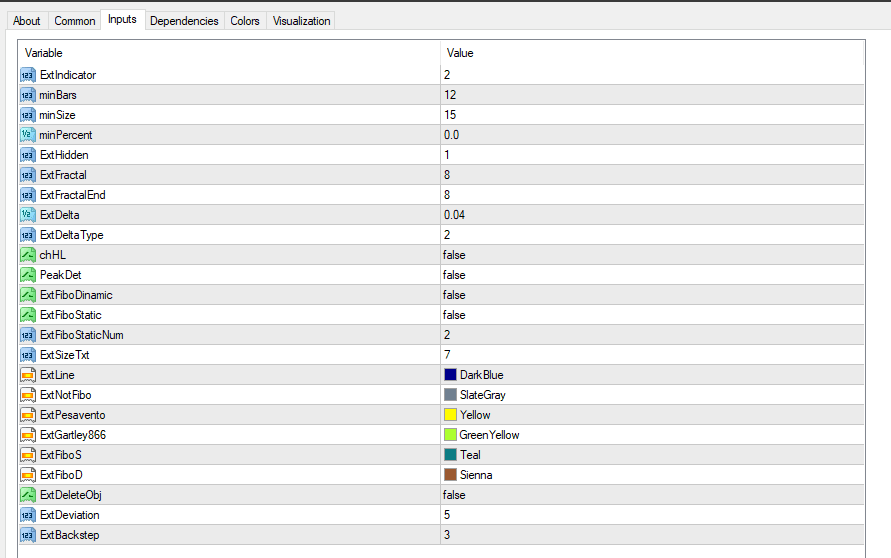 Trading Strategy:
As we know, there are plenty of harmonic patterns, and each has a trading strategy. Both pro and new traders can use this indicator in their trading strategies. New traders can also learn many new things about harmonic patterns after seeing the patterns forming in real time on the charts. Also, its diversity is admirable because you can use it on any currency pair at any time.
See also 30 Pips a Day Forex Trading Systems FREE Download


Download a Collection of Indicators, Courses, and EA for FREE
Conclusion:
The Zup indicator is an excellent tool for analyzing charts and finding all possible harmonic patterns. But more information can sometimes lead to more precise decisions, especially for new traders. That's why We will always recommend you select one harmonic pattern and study it in depth from different resources. After you have a good grip on the concepts of one harmonic pattern, you should move on to the next one. Only that way can you ensure you are learning and practicing.
Zup Harmonic Forex Indicator For MT4 Free Download