The Free Scalping Forex MT4 Robot is designed to trade open events on the EU and US markets using a scalping breakout strategy. It assesses the strength of the signal before deciding to enter a trade and uses a fixed risk and profit to minimize potential losses.
One of the critical aspects of the Breakout Scalper is that it works with low-spread and commission brokers, allowing for greater profitability. Additionally, it uses real-time trading volume to make its trading decisions, ensuring that the robot is making trades based on the most current market conditions.

Please test in a demo account first for at least a week. Also, please Make yourself familiar with and understand how this Robot MT4 works, then only use it in a real account.
Breakout Scalper Forex EA Settings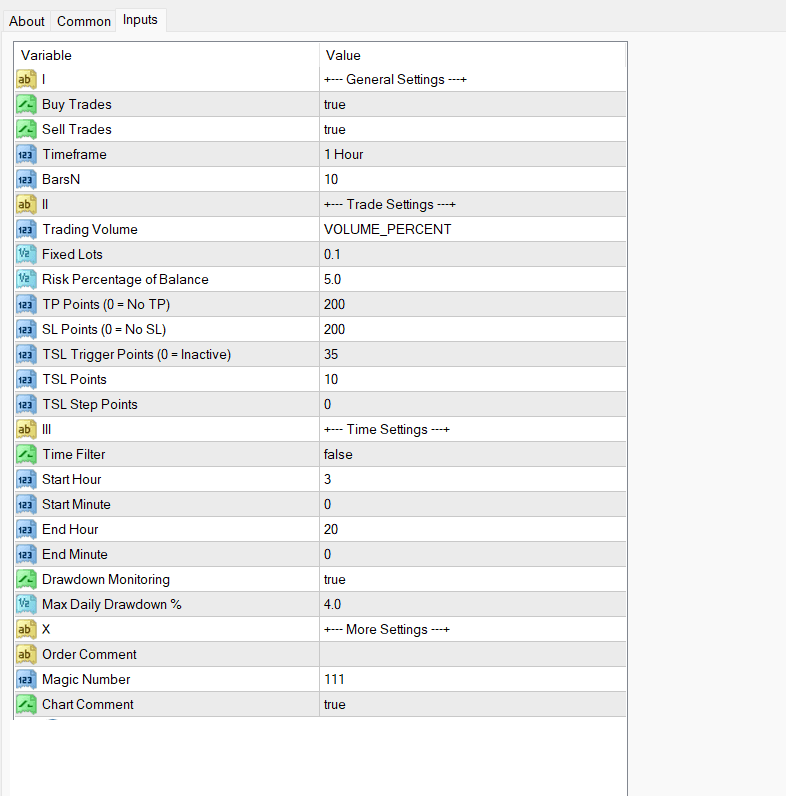 Another critical aspect of the Breakout Scalper is that it does not use martingale, grid, or averaging techniques. Instead, each trade starts with a stop loss, which helps mitigate potential losses. The robot also allows the user to set a risk percentage for taking profit and stopping loss, which helps to manage risk further.
The Free Forex Scalping Robot also includes an adjustable trailing stop to help secure profits and a time filter to limit trading to specific times of the day. These features can help further increase the robot's profitability and make it a safe and profitable tool for traders.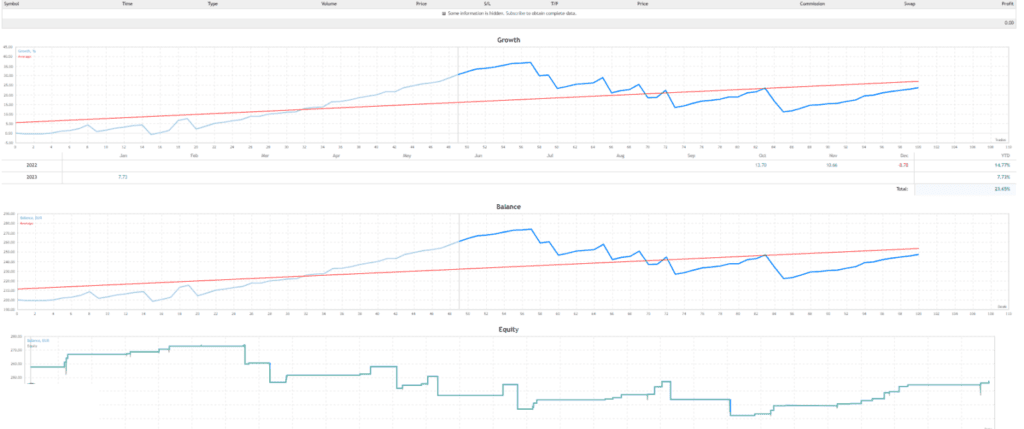 Backtest Results for Free Forex Scalping Robot: Potential Profitability with High Risk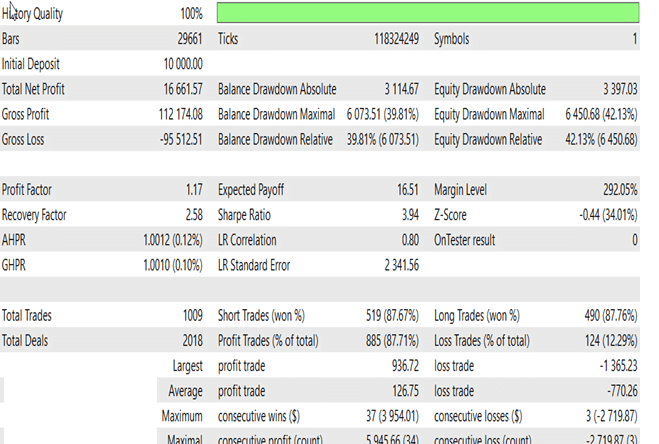 The backtests shown in the screenshots for the Free Forex Scalping Robot demonstrate the potential profitability of the robot using its default settings. However, it's important to note that the tests have a 5% risk per trade, which is considered high risk in the trading world. Therefore, it's crucial to know the risks involved when using this robot and not solely rely on backtest results.
Conducting your testing and research before using any trading robot is vital. Using a trading system that fits your risk tolerance and trading goals is important. It's essential to remember that past performance does not guarantee future results and that any form of trading carries a level of risk.
Breakout Scalper Forex EA will work superbly on Low latency servers. So we recommend running this free forex Robot on a reliable VPS (Reliable and Trusted FOREX VPS – FXVM)
Low Spread, Slippage, and quick execution account for This robot is Highly Recommended (Find the Perfect Broker For You Here)


Breakout Scalper: A Profitable Forex Robot for EUR/USD and USD/JPY
In conclusion, the Breakout Scalper is a highly profitable forex robot based on its performance in backtesting on the EUR/USD and USD/JPY currency pairs. Furthermore, the robot has made 30k in 2 years with a maximum drawdown of 7% using 5% per trade on a small account of 3k. Therefore, the H1 time frame is the best time to use this robot.
The robot's scalping breakout strategy, low spread and commission requirements, use of real-time trading volume, and risk management feature make it a strong candidate for profitable trading. However, it's important to remember that past performance does not guarantee future results, and it's always crucial to conduct your testing and research before using any trading robot. Overall, Breakout Scalper is a reliable tool for traders who wish to increase their chances of profitability in the Forex market.
Breakout Scalper Forex MT4 Robot Free Download
Read More Best BITCOIN Robot FREE Download